•
Large range of standard springs from stock
•
High quality and just the quantity needed
•
Buy as both private & business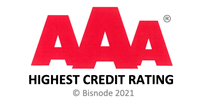 Sodemann Industrial Springs
At Sodemann Industrial Springs, we have made it easy to find exactly what you need via the online shop. We have one of the largest stocks of standard springs in Europe totalling over 1 million springs. This allows you to can buy whichever spring you require. We deliver to both private individuals and industry. Most of the assortment is specified according to international DIN standards. If you are not able to find the required spring in our assortment, please feel free to contact us.
We Carry Standard Springs
We have a large number of springs in stock. View the various models via the above overview. We stock everything from small springs, i.e. for furniture, to large industry springs. We have a wide range of steel springs in stock, including pressure springs, tensions springs, gas springs and gas dampers. The assortment primarily consists of springs made of stainless spring steel, certified piano wire and electro-galvanized spring steel. Gas springs and gas dampers come in stainless steel or untreated black steel. We also carry a wide range of accessories for gas springs.
Safe Shopping
Shopping with Sodemann Industrial Springs is safe and secure. All your data are encrypted, and we comply with GDPR. For over 11 years in a row, we have had a AAA Credit Score at ® Bisnode. Trading as a business, you have the option of shopping with 2 weeks of credit unless otherwise agreed. It's also possible to make payments with PayPal or credit card. We don't store credit card information. To pay with 2 weeks of credit, the company VAT number must be entered at the checkout.
All Shipments Are Sent with Tracking ID
All shipments are sent with a tracking number, making it easy to know how far along your package is in the shipping process. After your purchase, you will receive a separate email with a tracking ID from the selected shipping company. Once the order has been completed, expected time and place of delivery can be viewed by looking up the tracking ID on the website of the selected shipping company. If the delivery address is outside of Denmark, the package will be delivered by UPS. 
Gas Spring / Gas Damper Configurator
On the gas spring configurator page, configuration of gas springs / gas dampers can be made according to specific wishes. Choose between seven different models with over 2,000 possible combinations. It is also possible to choose end fittings directly in the configurator. Learn more about the options on the gas spring configurator page.
Spring Constant
When you have chosen the desired spring model, you can narrow down the search according to the spring constant. The spring constant is indicated with an "R" in the tables. The spring constant is measured in forces in Newton per mm.
Easy to Understand
We have made it simple for you to find just the right spring for you. Once you've found the right type and surface treatment, you can narrow down your search by several parameters. This allows you to find just the right dimensions for your needs. If the desired amount is not in stock, please feel free to contact us.
Internet Explorer Incompatibility
This website unfortunately does not work well with Internet Explorer. We recommend using one of the following free browsers:
Copyright © 2020 Sodemann Industrifjedre A/S. All rights reserved.