Straight Wire Produced in Stainless Steel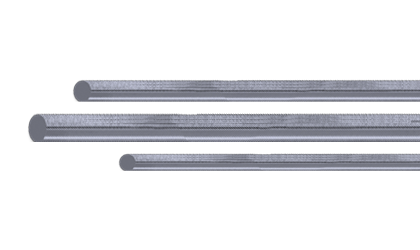 Wide range of straight spring wire made of stainless steel. If you need this kind of wire in standard spring steel / music wire, please contact us.
Find the correct dimensions by using the filters underneath. Open the filters by clicking the downward arrow.
If you know the stock-number, please write it in the search box at the top of the page.
We can deliver within 24 hours, if you order before 15:45 from Monday till Thursday and before 14:30 on Fridays, if the item is in stock. Orders placed Saturday and Sunday are being shipped the following Monday.
View prices - Add to Cart
Material
d


Wire diameter (mm)

L0


Unloaded length (mm)

SKU
Stock
Tech Drawing
Read More
3D CAD
Stainless steel 302
0.70
1,000.00
RET3000
Stainless steel 302
0.75
1,000.00
RET3004
Stainless steel 302
0.80
1,000.00
RET3008
Stainless steel 302
0.90
1,000.00
RET3012
Stainless steel 302
1.00
1,000.00
RET3016
Stainless steel 302
1.10
1,000.00
RET3020
Stainless steel 302
1.20
1,000.00
RET3024
Stainless steel 302
1.25
1,000.00
RET3028
Stainless steel 302
1.40
1,000.00
RET3032
Stainless steel 302
1.50
1,000.00
RET3036
Material
DIN 17224 AISI 302 WERKSTOFF NO. 1.4310
Working temperature between -200 ºC and +250 ºC
Misc.
Straight spring wire is also available in other lengths. Contact [email protected] for more information.