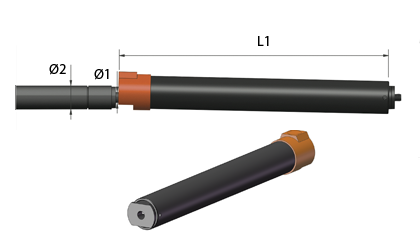 A locking tube is used as a safety device in structures with gas springs. The locking tube stops the gas spring closing unexpectedly. This may be in the event of a gust of wind, distortion of the gas spring, a leaking gasket, increased load on the structure, etc. You have to press the locking tube manually to be able to press the gas spring together. Locking tubes should always be used for safety where objects can hit people or structures and cause injury or damage.
Ø1


Piston Rod diameter (mm)

Ø2


Tube diameter (mm)

L1


Stroke (mm)

SKU
Tech Drawing
Compare
Read More
3D CAD
Stock
View prices - Add to Cart
6,00
15,00
80,00
LTN-6-80

-

6,00
15,00
200,00
LTN-6-200

-

10,00
23,00
100,00
LTN-10-100

-

14,00
28,00
100,00
LTN-14-100

-

14,00
28,00
150,00
LTN-14-150

-

14,00
28,00
200,00
LTN-14-200

-

14,00
28,00
300,00
LTN-14-300

-

14,00
28,00
350,00
LTN-14-350

-

14,00
28,00
500,00
LTN-14-500

-

6,00
15,00
100,00
LTN-6-100

-
Material
The black version is epoxy powder coated and thus resistant to corrosion.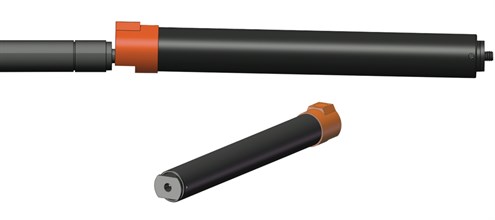 Fitting And Use
The locking tube ensures that external elements such as wind, collisions, impacts, etc. do not cause a gate, for example, to close accidentally, risking injury to people or damage to property.
The function of the locking tube is easily neutralised with just one push.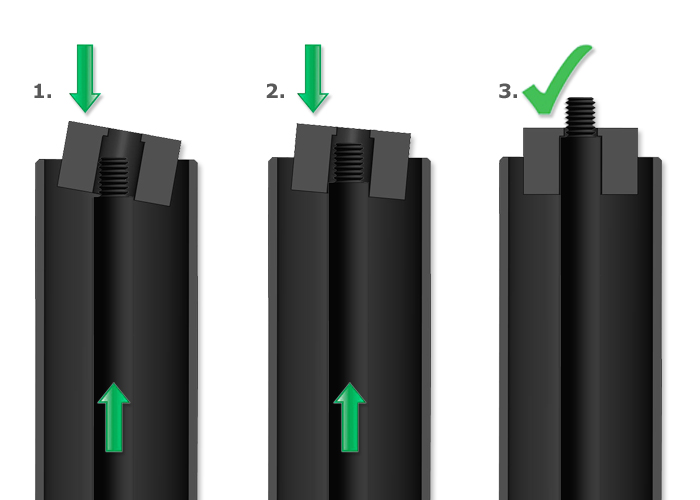 When fitting the locking tube onto the gas spring it can be difficult to get the thread on the piston through the end piece of the locking tube. This is because of the spring-loaded end piece, which flips to the side to ensure correct spring function once.
Press on the highest point of the end piece, and at the same time guide the piston through the hole in the end piece. Gas springs with a 6 mm piston are screwed into the end piece.
The locking tube has now been fitted correctly, and the end fitting can be put on.