Which force do I need for my kitchen gas springs?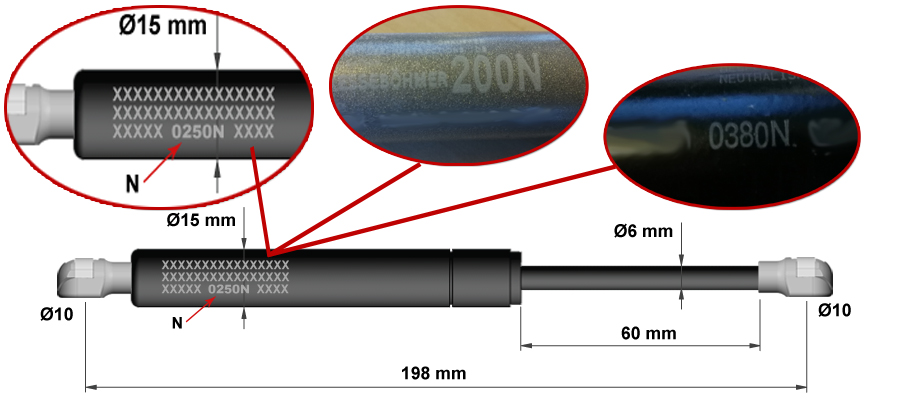 To find the right gas spring for your kitchen cabinet, you need to know the dimensions. You can measure most of these using a ruler, but it is not immediately possible to calculate the pressure in the gas spring.
Fortunately, most gas springs for kitchen cabinets have text printed on them. Sometimes this will state how many newtons the spring has. You can see to the right how to read the forces.
Below you can see some of the most used gas springs for kitchen cabinets. If you need other pressures or a different stroke, you can find them on our gas spring page or via our gas spring configurator.
---
Model 1.A

---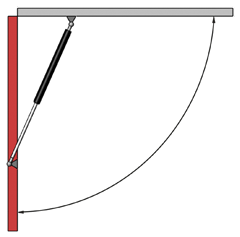 Please be aware that...
Position gas spring correctly
There is a gasket in kitchen gas springs where the piston rod and sleeve meet. If this dries out, there is a risk that the gasket will not provide a tight seal and the gas will therefore escape. There is a small amount of oil in the sleeve, so to keep the gasket lubricated, simply position the kitchen gas spring so that the piston rod is turned downwards in its usual position. In the drawing alongside, the gas spring is turned correctly.