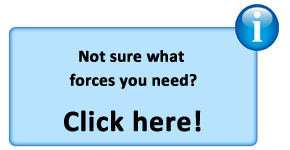 The selection below are the current models of gas springs fitted to doors found in kitchens - for example for a microwave oven. Here are two different lengths and a number of possible force variants;
Gas springs for kitchen doors with 125N, 150N, 200N, 250N, 300N or 400N.
Gas springs for kitchen cabinets
Has your gas springs in the kitchen lost its force? If so, we've got an excellent replacement gas spring for your top-hinged doors and cabinets.
Order quickly and easily from our online shop.
---