Can you refill a Variload gas spring?
Variload gas springs - can be adjusted for force

There is no problem with refilling gas springs, but postage costs often mean it is not worth it, as a gas spring is not an expensive product.

Variload gas springs are often used for testing and development. This gas spring comes with the highest possible force on delivery - for a Variload gas spring with an 8 mm piston rod this is 650 Newton. The 8 mm conventional gas springs have a pressure range of 50-650 Newton. Therefore 50 Newton is also the lower force value of an 8 mm Variload gas spring.
The Variload gas spring is equipped with a valve system on the cylinder, which makes it possible to let the gas out using an Allen key - thereby reducing the force of the gas spring. We recommend that the gas be reduced in spurts, and that testing take place at regular intervals between adjustment of the gas in the cylinder.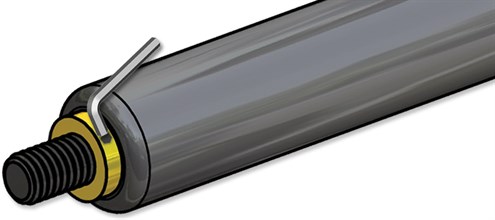 How do you ensure you do not let too much gas out?
Sodemann recommends that you add approx. 10% extra weight to the door or relevant assembly in order to have a safety margin. This means that you can let a little bit too much gas out - without having let too much gas out of the gas spring. The Variload gas spring's unique valve system makes it possible to find a gas spring without complicated gas spring calculations.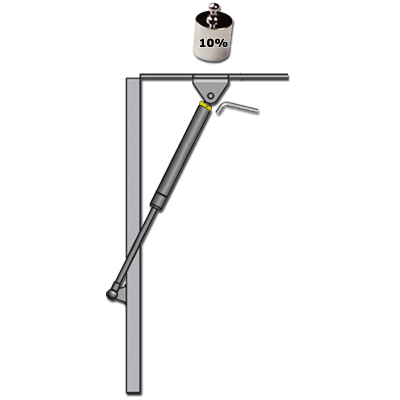 Variload gas springs can be useful in the assembly phase, where hinge points and pivot points can move in the process. All factors that have an impact on how much force a gas spring should contain.
Once you have found the right force for the assembly, the Variload gas spring can be sent back to us - we measure the force, and find a conventional gas spring with the same force.