How do I decide direction of winding on a compression spring?
The direction of wind can be either right-hand or left-hand.
The direction of wind has no effect on the function of the compression spring, but if two compression springs have to operate together (inside one another) it is important for them to be wound in opposite directions - to prevent the coils getting entangled.
Left-hand wound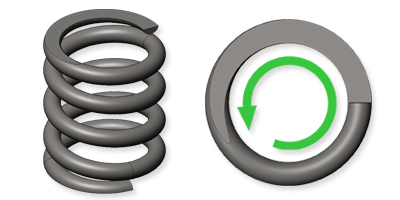 Right-hand wound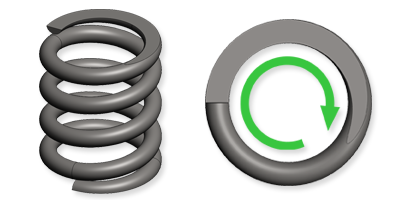 Our standard compression springs are normally right-hand wound, and special springs are created with either direction of wind unless otherwise specified from the start.
Example of two compression springs operating inside one another in a heavy goods vehicle assembly: